Through the Malta Next Generation Sequencing Project, researchers at the University of Malta are trying to understand what genetics tell us about the autism spectrum disorder. Here, DR STEPHANIE BEZZINA WETTINGER explains how.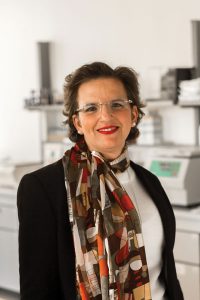 Autism spectrum disorder (ASD) is a neurodevelopmental condition that affects the social interaction, verbal abilities and behaviour of one in every 68 children in the USA alone. In Malta, statistics are not yet available, but ASD is not that uncommon.
Now, as part of the Malta Next Generation Sequencing (NGS) Project, a team from the Applied Biomedical Science Department within the Faculty of Health Sciences at the University of Malta (UoM), is trying to unravel the genetic causes of a number of conditions – among which is ASD.
"In genetic conditions, one or more changes in the DNA (the inherited material in all our cells) results in disease," explains Dr Stephanie Bezzina Wettinger, a senior lecturer within the Faculty. "The hope is that, once we understand what biological pathways are influenced by the genetic changes and how this happens, drugs can be developed to modify those pathways to prevent or alleviate symptoms."
What is particularly intriguing about the study is that Dr Bezzina Wettinger and her team's plan is to recruit families with more than one affected individual. This, as she explains, is to be able to understand how genes play a role in these types of conditions.
"Every individual has got tens of thousands of genetic variations," Dr Bezzina Wettinger continues. "Many of these have no effect, in the sense that we all have a number of genetic variants that will result in no conditions… The difficult bit is in understanding which of those variations is causing the condition we are interested in – in this case, autism."
In exome sequencing, the parts of genes that are expressed are selected and sequenced on a specialised DNA sequencing instrument. Dr Bezzina Wettinger explains that the genetic code can be compared to a book.
"Until recently we could only read one word at a time, now, as the technology has developed, we are able to read the book from cover to cover; and that's exactly what we're using NGS technology for. Using this analogy, we are looking for changes that can disrupt words or sentences and that could therefore result in incorrect instructions…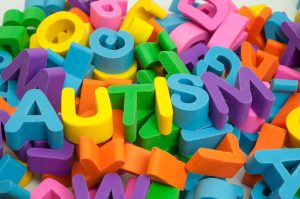 "A gene can be compared to a word and would typically code for a protein. Every letter is read out by the instrument several times using ingenious chemistry. The sequence obtained is then mapped to the reference sequence (i.e. it is compared to the reference human genome sequence) and the differences are highlighted. Extensive quality control procedures reduce errors in the data and, for every genetic variant, information is extracted from public databases regarding its location, how common it is, and whether it is predicted to cause an effect on the protein. We can also extract information on where the gene is expressed in the body and whether deletion of that gene in mice causes any symptoms or effects."
All this information will help Dr Bezzina Wettinger and her team evaluate if a genetic variant is likely to be causing the condition or not. Once a causal genetic variant is confirmed, that information would help doctors provide earlier diagnoses to patients, and would also be made available to scientific journals so that other researchers around the world could have access to it.
"Major breakthroughs in science are rare. But we all find some little piece of the puzzle and then someone puts it together and gains major understanding, which can then serve to find treatments. This is why it is important to share scientific knowledge.
"Of course, the identity of research participants is never disclosed to anyone. In fact, the samples that we are using for the NGS sequencing are anonymised before the sequencing so there are no links between the names of the people participating and the sequencing results."
Ultimately, this project, whose first phase was funded through the R&I Programme 2012, and is now partly funded by the RIDT as recipient of the call for Brain Research Projects in 2017, aims to improve researchers' understanding of genetic conditions so that we can ameliorate people's lives. And, as Dr Bezzina Wettinger points out, with high throughput genetic analysis currently at the forefront of biomedical research, Malta, given the right amount of investment and funding, could have a role to play in making a difference to millions of people's lives.
"Finally, I can't but not mention all the people working on this project: Ms Francesca Borg Carbott, Dr Ritienne Attard and Dr Rosienne Farrugia are the scientists on the project; Dr Chris Sciberras is applying his clinical expertise to the project; while Dr Karen Cassar has helped define the ethical framework of the project and is also involved in clinical logistics," Dr Bezzina Wettinger concludes highlighting the importance of multidisciplinary teams in this type of research.
Help us fund more projects like this, as well as research in all the faculties, by donating to RIDT. Click here for more information on how to donate.