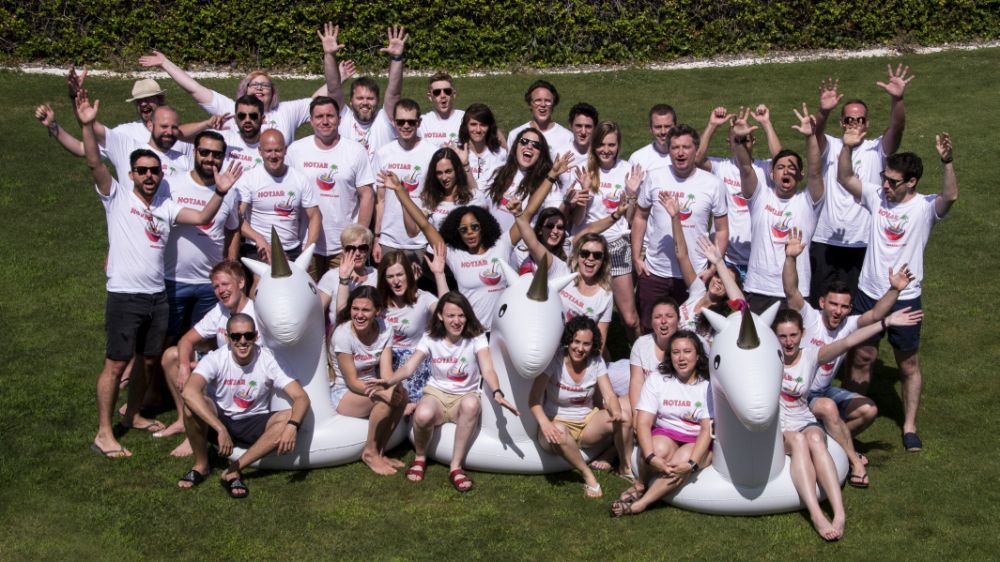 Hotjar, an international company founded in 2014 by Dr David Darmanin, made a donation of €2620 towards the on-going breast cancer research taking place at the University of Malta.
The team at Hotjar came up with a fun and innovative way to raise funds. Having seen one of RIDT's blog posts shared on Facebook, and finding the content inspiring, one of the teammates nominated RIDT as a candidate to raise money as part of a program called "Hotjar gives back". Hotjar team members could choose between five good causes they could raise money for. They used Fitbit to track the number of steps each of them took throughout the month of July, and then each charity received a donation relative to the number of steps their supporters took.
The donation to RIDT is the result of four people walking 836,588 steps in July! 
Hotjar  launched itself with a bold vision to 'Change the way digital experiences are built and improved by democratizing user analytics and feedback'. In less than three years, Hotjar went from running a 9-month beta program, to making Hotjar available to the public, to experiencing tremendous growth by finally reaching an Annual Recurring Revenue (ARR) of €8 Million as of June 2017.
"Private companies are typically associated with profits and growth", Founder and CEO David Darmanin said. "At Hotjar we believe that we are accountable to not only our shareholders but also to our team members and our customers. However, it would be all futile if we did not also consider the bigger picture. We feel it is our duty to give back to the communities that have made us who we are over the years, as well as support the initiatives and projects that make the world a better place. No matter the size or type of contribution, giving back is a wonderful way to have purpose and make a difference."
Visit hotjar.com for more information