Having seen to a total of 2,711 visitors in just over two years, the Mobile Dental Unit has been a huge success. Here, PROFESSOR NIKOLAI ATTARD and DR GABRIELLA GATT tell us how the project is improving the oral health of the nation.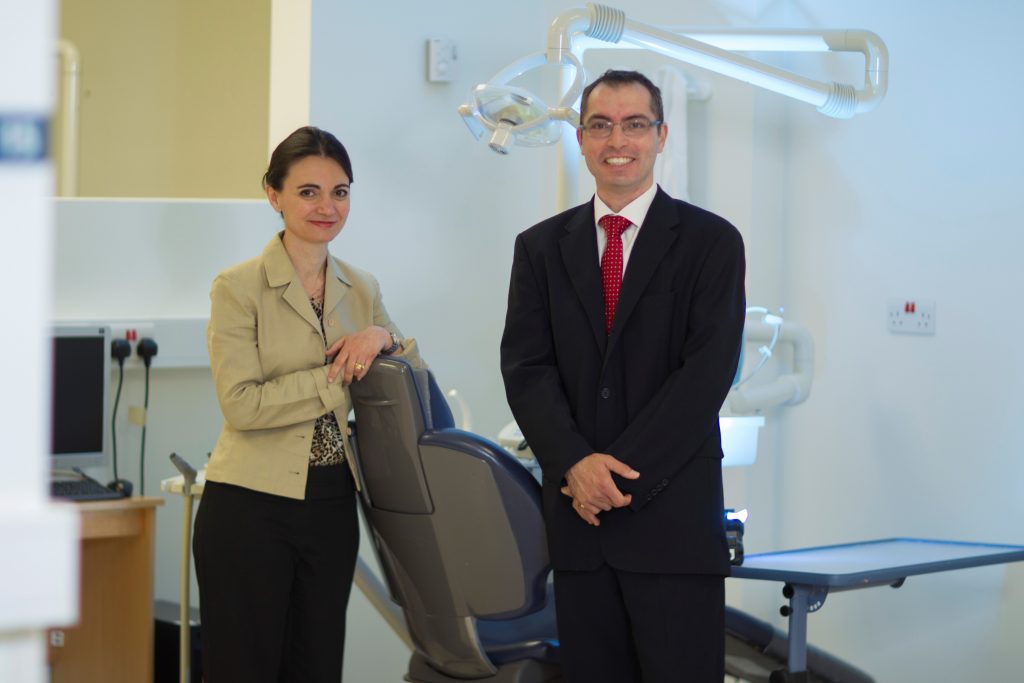 From Marsaxlokk to Mellieha and across the channel to Gozo, the Mobile Dental Unit (MDU) has crossed the length and breadth of the Maltese Islands giving advice and performing check-ups at schools, community centres, village cores and events… All the while teaching the next generation of dentists and oral health practitioners in a more hands-on manner.
"The public has welcomed the initiative with open arms," say Professor Attard and Dr Gatt, who were the brawns and brains behind the RIDT-funded initiative. "Parents have seen it as an opportunity to get their children screened for the first time in an environment that does not feel as threatening as a normal dental clinic despite it being a dental clinic in itself. There have been lots of words of praise from the visitors to the MDU, with most people commending the project and the care and advice provided by the Unit."
Launched in May 2015, the project took two years to go from blueprint to road, with a team of experts working on everything from sourcing funding and a vehicle large enough to accommodate a fully-functioning clinic, to researching what was needed to successfully improve the oral health of the nation. In fact, while the MDU's role is very practical and hands-on in essence, there are many layers to the work being done by the on-board specialists.
"Two of the MDU's main aims were to get a good understanding of the nation's oral health and to teach dental students in a more active manner," Professor Attard and Dr Gatt continue. "The MDU has indeed confirmed our initial hypothesis that the oral health status of the islands' population needs to be improved."
In fact, statistics taken from the 2,711 patients the MDU has seen so far showed that 57 per cent of people were referred for treatment that was not of an urgent nature, with another 5 per cent requiring urgent dental treatment. Only 38 per cent of those checked by the MDU were told to go for a review appointment in six months' time.
"Thankfully, there has been a thirst for information and advice from the visitors, but these come from those who are interested enough to visit the MDU. That's why, in fact, our aim is to keep up our presence at various localities and events until the MDU becomes a service people feel comfortable enough to approach."
Since the launch of the MDU, dental and dental hygiene students at the University of Malta (UoM) have been required to take part in the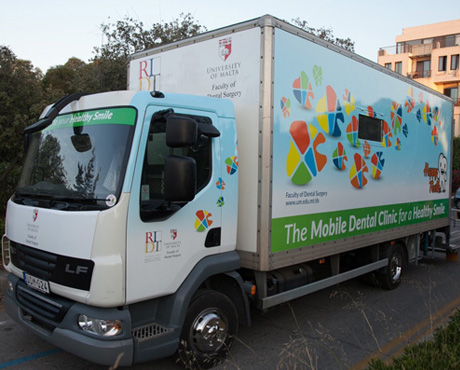 project as part of their curriculum. Work for the students here includes screening patients by providing check-ups, providing tailored advice and referring patients for treatment whenever necessary.
Although the MDU has indeed proven to be a runaway success, the MDU requires constant attention and maintenance. "Thankfully, Adrian, the MDU's official driver, has been wonderful at taking responsibility for all its needs regarding servicing, maintenance and the lot," they continue. "But from when we launched to now, the MDU's operations have changed in that it has become increasingly busier… Requests come in constantly asking us to participate at events as it is seen as an attraction that will draw people to the event – and we couldn't be happier for it!"
The project, which was only possible thanks to numerous sponsors, including GSK Ltd, Cherubino Ltd, Good Causes Fund, Express Group, Rahuma International, Bart Enterprises Ltd, ProHealth Ltd and Suratek Ltd., and RIDT's team's work, is still in its infancy, and there's a lot planned for the future.
"More bookings are in place for various towns and villages… Moreover, we want to go to Gozo more often, particularly as we have received serval requests to visit schools on the island," the conclude.
As the MDU enters its third year of operation, it is important to remember that this project was once just an idea – funded through the generous donations of companies and people like you. Indeed, the MDU is not only a star example of the importance of community funded-projects, but also a star example of how research and investment can benefit society as a whole.
Help us fund more projects like this as well as research in all the faculties by donating to RIDT. Click here for more information on how to donate.