With BEAT-IT, DR MARK ABELA is helping to determine heart problems before complications develop. Here he explains how and why.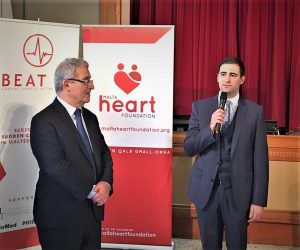 It was the end of 2016 when Dr Mark Abela – who is currently a cardiology trainee at Mater Dei – and his team started working on BEAT-IT. In theory, the project was incredibly simple: get all fifth formers to do an ECG (Electrocardiogram) and answer a questionnaire to help identify those individuals who might harbour underlying heart disease.
As it usually goes, however, the practical part of the project was not as straight forward and it took the team well over a year to roll out the project in the 49 schools across Malta and Gozo that have fifth formers. Starting in October 2017, the project has now seen 2,600 14- to 16-year-old students screened… A very reasonable participation rate of 69 per cent.
"When keeping in mind that eight out of 10 young individuals who die suddenly from heart disease are asymptomatic, screening early on in life can literally be a lifesaver," says Dr Abela, whose project has also helped raise awareness about heart disease in young individuals.
"Through this specific, sensitive, non-invasive and readily-available screening modality, we can look for features which might predict heart problems, pertaining to structural problems [like dilated cardiomyopathy, hypertrophic cardiomyopathy, arrhythmogenic ventricular cardiomyopathy] or electrical abnormalities [such as aberrant pathways, channelopathies]. ECG abnormalities, however, are often present at a very early stage so this screening modality together with the questionnaire can help identify those individuals who are at risk of developing heart disease in the future… After all, prevention is better than cure, and precautionary measures in these patients can help delay the onset of disease or even slow down disease progression."
Thankfully, most participants were given the 'all clear' on the spot by doctors who were on site in schools during screening, but those whose results raised suspicions of heart disease were advised to undergo further evaluation. Parents were informed and reassured that this would be done as quickly as possible, with most being very understanding. Depending on the suspicion, other tests were organised. These includes one or more of the following: blood tests, a stress test, Holter test (cardiac monitoring), an ultrasound, a routine follow-up or even a cardiac MRI (magnetic resonance imaging).
"If we do find a problem, it may have lifestyle and future implications: it can affect everything from what medications they should avoid when they're ill, to what they should eat and what jobs or sport they can pursue," he continues.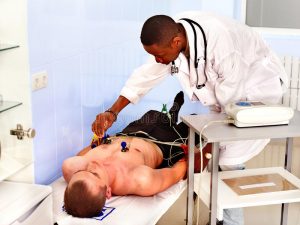 The whole process has taken the team (which is made up of nine doctors, three specialists and around seven technicians) three weeks to go from test to a comprehensive secondary evaluation, and there are currently around 150 students left to be screened this scholastic year.
"We appreciate that participants are young and that the results may be scary, but knowing from an early age could potentially save their lives," Dr Abela adds. "This will also be true for sport, where screening of young Maltese athletes is not being implemented seriously in most sporting activities, with the administrators often failing to understand the importance and clinical ramifications if this exercise is not carried out professionally.''
Dr Abela's affirmations are based on the results of a handful of similar programmes abroad where, in one particular screening of athletes in the Veneto region in Italy, such an exercise resulted in a significant decrease of 75 per cent in exercise-related death in professional athletes over the past 37 years.
"This project wouldn't have been possible without the help of RIDT, who are helping to channel funds to cover the cost of the technicians doing the ECGs on-site at the schools," says Dr Abela. "They have also been helping out with promoting BEAT-IT, to help ensure that more people get screened."
Although not yet over, we can safely say that this project – which is being supported by Cherubino Ltd, the Malta Heart Foundation, and the Ministry for Education and Employment – has been a complete success. This, as Dr Abela points out, would not have been possible were it not for such excellent teamwork and commitment from doctors and allied health care professionals in the Department of Cardiology, who are the real unsung heroes. More importantly, however, for the 10 fifth formers who needed further tests, this intervention may have had life-changing effects!
Help us fund more projects like this, as well as research in all the faculties, by donating to RIDT. Click here for more information on how to donate.