BJORN FORMOSA, the founder of the ALS Malta Foundation, explains the importance of leaving a legacy behind.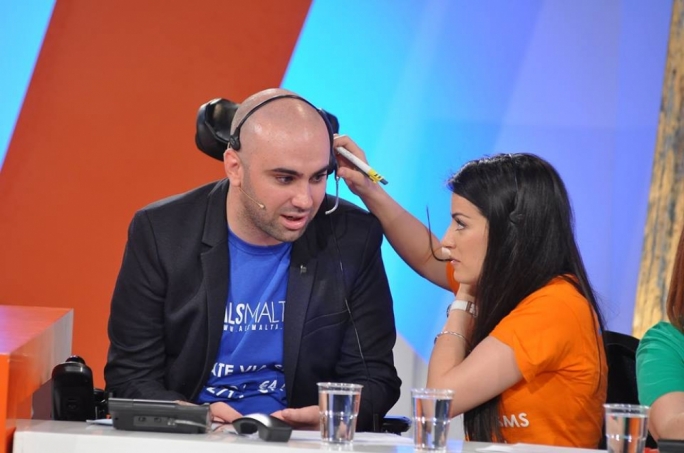 Few Maltese people have managed to enter our collective consciousness the way Bjorn Formosa has. In the year and a half since he founded the ALS Foundation, he has become universally recognisable on the island, with TV programmes and column inches detailing his very real and very scary illness. Bjorn, however, does not particularly look for the fame or the recognition; with months left to live, his only goal is to ensure that he sets the ball rolling so that, one day, being diagnosed with ALS will not be a death sentence.
Meeting Bjorn at the offices of the ALS Foundation in Hamrun, the extent of the illness becomes increasingly clear as special ramps and lifts are needed to get Bjorn from street level down into the art gallery with his wife, Maria, by his side. The first thing that hits you is Bjorn's determination to not let anything hinder him, however. In fact, as his illness continues to take away the most basic functions of his body, his mind and spirit become more resolved in their quest.
"It's difficult to say how this illness has affected me psychologically," Bjorn says, "but I've become more determined than ever before and, while I know that I'm moving closer towards death, I always hope that it won't happen… One thing I will not allow ALS to do, however, is to stop me from continuing my work. Every day is another day I've survived and that mindset makes me want to work harder."
ALS which is short for Amyotrophic Lateral Sclerosis, is sometimes also referred to as the Lou Gehrig's Disease. A neuro-degenerative disease, ALS stops the body's motor neurons from sending signals to the nerves, which, in turn, stops them from communicating with the muscles, causing them to atrophy and die. Weakness starts in the voluntary muscles of movement until it reaches the involuntary breathing muscles and leads the sufferer to death within three to four years' time.
So far, there is no cure for ALS sufferers; only equipment that can help them lead as normal a life as possible for that much longer. Yet, with the foundation of ALS Malta, Bjorn has created a structure that works towards three, clear aims: raising awareness, improving the quality of life of patients, and research. And Bjorn hopes that this will continue long after he dies.
"The ALS Malta Foundation's aim is to ensure the continual support of ALS patients from all angles," Bjorn explains. "We want the work to continue even after I die, which is why there is a board of professionals that will be administering the Foundation and, according to the instructions and guidelines set by the ALS Malta Foundation, will be ensuring that the project becomes one that is able to regenerate itself… Hence why some of the money that has been raised so far is being invested.

"We have no clue how long it will take to find a cure for ALS, so it is important that we work towards having enough cash to invest in equipment for ALS sufferers, and to continue generating money to raise awareness of the disease and to inject into the on-going research taking place both locally and abroad."
In Malta, there are currently around 35 people who suffer from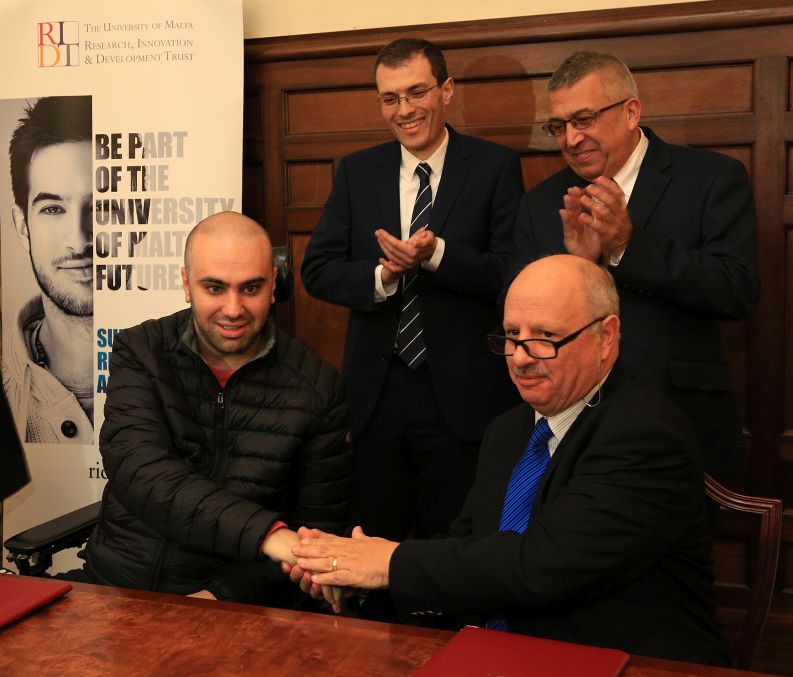 ALS, with 15 of them receiving financial help from the ALS Malta Foundation. Bjorn, however, is adamant that research should be a core part of the way the money is invested by the Foundation and, with the support of RIDT, he has set up the 'Bjorn Formosa Advanced Scholarship into MND and ALS Research,' which will fund a PhD or post-doctorate on a yearly basis, increasing the team of experts and researchers in the sector.
"The foundation is something I've only been working on for one and a half years, and I definitely haven't achieved all that I had set out to achieve. My time, however, is ticking, and I hope that this is only the start of a project that will be bigger and, hopefully, even lead to clinical trials taking place here in Malta so that Maltese people who have ALS can be a part of them.

"This is not something that's easily attainable, of course, but it's something that's incredibly important. Nevertheless, the five-year plan is to continue building on the work done so far, to fund more research, and to be a point of reference for anyone with ALS… It's a long journey and we hope to keep building on it throughout the years."
Bjorn, through his undying spirit and thanks to the funds raised from so many sources and people, has created a structure that will outlive him. Indeed, this legacy is an incredibly important concept for Bjorn, particularly as that is what will ensure that his dream of one day finding a cure for ALS turns to reality.
The ALS Malta Foundation, along with RIDT, are working on raising funds to help raise awareness, better the lives of ALS sufferers, and improve ALS/MND research at the University of Malta. Help us help them get there, by donating at http://www.alsmalta.org/donate. Alternatively, you can send an SMS to 5061 9271 to donate €11.65 or to 5061 8170 to donate €4.66. Monthly recurring donations starting from as low as €1 (per month) can also be set at www.alsmalta.org.