21st –  30th July 2018 
Valletta Campus, University of Malta

OPENING TIMES
July 21st – 16:00 – 20:00
July 23rd & 24th – 08:00 – 13:00
July 25th – 30th – 08:00 – 20:00
Art Exhibition in collaboration with the Honorary Consulate of the Slovak Republic and RIDT. Proceeds are in aid of Research.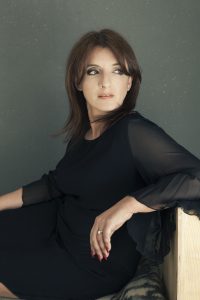 Josette Fenech
Josette is an established artist who became particularly known for her unique abstracts. Her Solo Exhibitions, 'RIFLESSI' in 2013 and 'AGAINSTS ALL ODDS' in 2015 made her appreciated both in Malta and abroad.
During April 2016 she took part in 'INCONTRI' exhibiting with three Italian artists in an Art Exhibition collaborating with RIDT (University of Malta Research Trust)'
In Montone – Provincia di Perugia, she exhibited in a collective 'SOGNANDO CON LE IMMAGINI'
In 2017 Josette represented Malta in a personal Exhibition entitled HORIZONS celebrating the opening of the 2017 Maltese Presidency of the Council of Europe and in August 2017 she had another personal Exhibition in Gozo entitled Lwien il-Gżejjer.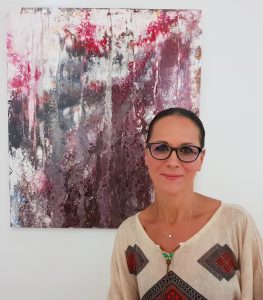 Slovak artist Ima (Ivona Matejková) was born in the small town of Medzilaborce – Slovakia. She has been an art enthusiast from childhood, taking interest in many different art forms. Her creativity has led her from fashion design to sculpture and finally to painting.
In September of the year 2000, Ivona has moved to Malta with her husband and her daughter, where she started involving herself in the art scene more actively, attending different courses, where she was tutored by some of Malta's finest artists, as well as having achieved various qualifications.
During this period, Ima became a successful member of the Malta Society of Arts, Manufacture and Commerce and a member of Art Club 2000. Currently she is focusing on her original production.
Ima has exhibited her artworks at various venues and art festivals both in Malta as well as in Slovakia. Her paintings have caught the eye of the former Maltese First Lady Mrs. Abela as well as that of Italian singer Zucchero who both now own one of Ima's original paintings. Furthermore, after being scouted by a film production agent, Ima's painting has been featured in the critically acclaimed movie "By the Sea" starring Angelina Jolie and Brad Pitt.
Exhibitions:
December 2017 – Collective exhibition, Art Club 2000, Hilltop Gardens, Naxar
November 2017 – Collective exhibition, Art Club 2000, Casino Notabile, Rabat
April 2017 – Collective exhibition, Art Club 2000, Hilltop Gardens, Naxxar
September – October 2016 – Solo exhibition, ZS Sala, Slovakia
March 2015 – Solo exhibition – Poetical face, Gallery Focesa, Sala, Slovakia
December 2014 – Collective exhibition – Art Market at The Villa in St. Julians
December 2014 – Swieqi, Arts Festival "8th Edition", Malta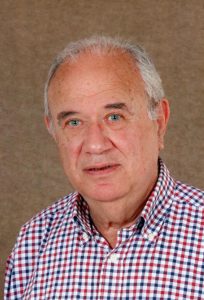 Bernard Anastasi
Bernard Anastasi is a retired consultant radiologist who has practised in the UK for thirty years, initially in Scotland and then in England.
Writing and reading take up a lot of his time now, but he has been painting ever since he can remember. He started using ink and coloured pencils, and proceeded to water colours as well as oils.
During his school years he was guided by A. Camilleri   and Esprit Barthet.  Since the late 60's Bernard has been influenced by the colours and techniques of the impressionist painters, and discovered that he could express himself best using pastels.
Nowadays Bernard tends not to use so many colours and tries to stick to just a couple and their various tones in order to achieve a more pleasant effect in the composition of a picture.
Lubica El Malaheg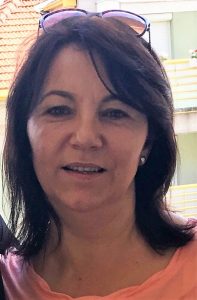 Slovakian national Lubica, has been fascinated by painting since primary school. Later on she decided to further her studies at the Medical school whilst keeping art as a very active hobby.
In 1990 she moved to Libya. While visiting different parts of Libya, she came across historical artifacts from the Mountain Akakus and was greatly inspired. Drawing from the Akakus Mountains are crafted  with natural colors on the rock, these rock drawing depict the everyday life of a lost civilization that was located in this land in the distant past and proven that they are 14,000 years old and are listed in the UNESCO list.
For over 4 years, Lubica experimented with different techniques, using similar figures as her starting point and finally in  2004, she  found the procedure on how to combine drawings from Akakus with naturally colored sands from Sahara. Since 2005, ahe has done a lot of sand pictures inspired by this Sahara civilization. Lubica had my first exhibition of these pictures in 2006 at The Italian Cultural Center in Tripoli.  From 2006 until 2010 she presented her sand pictures in various venues in Libya and at the Slovakian Embassy in Tripoli.
In 2014 Lubica worked on a documentary, entitled 'The colors of sands',  which is related to her paintings.
Lubica has held exhibitions in Prague, Wroclaw, Berlin, Bratislava, Nitra, Trnava, Banska Stiavnica and Poprad amongst others.…