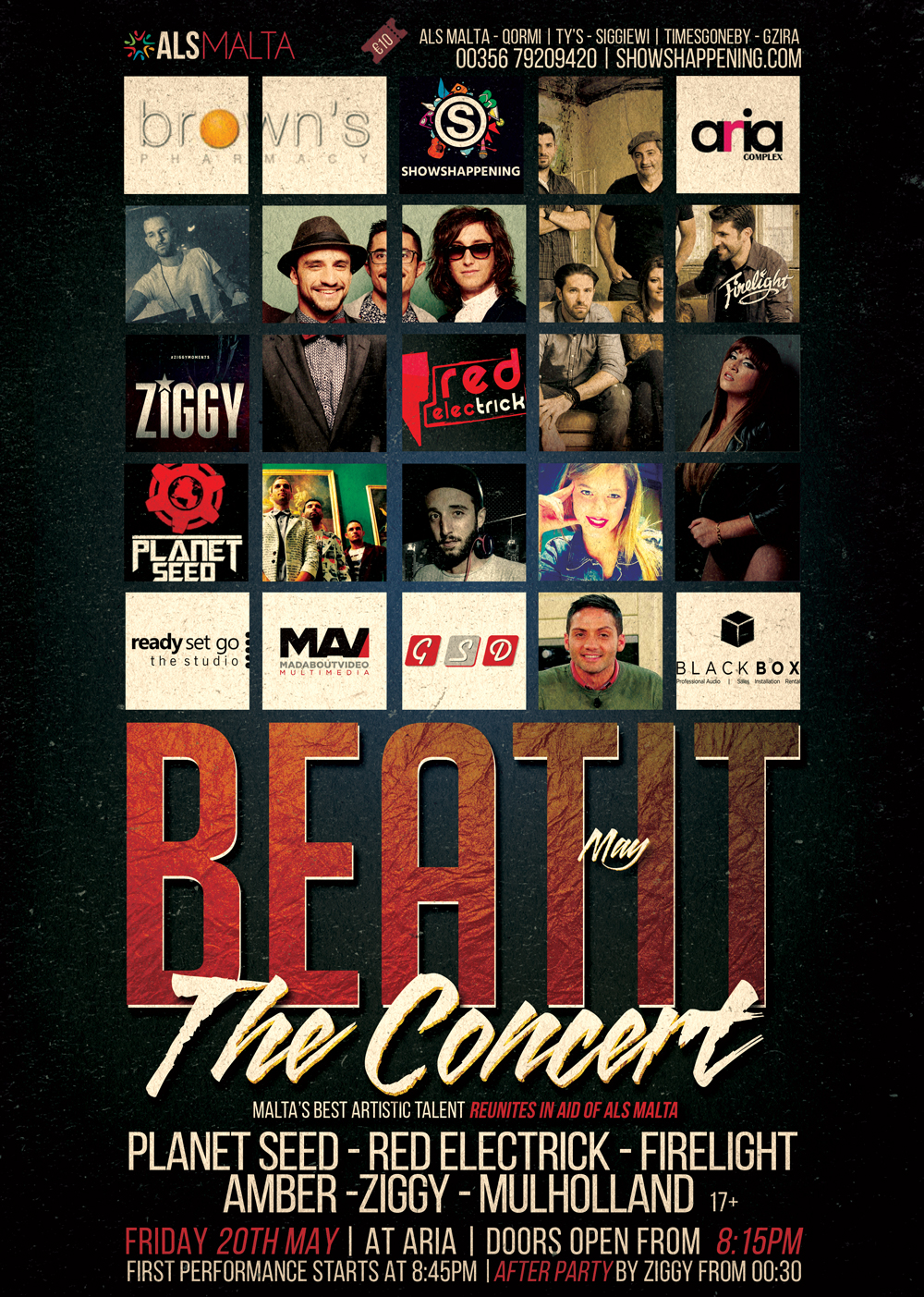 ALS Malta will be organizing Beat It May ALS, a massive concert to celebrate the first edition of the ALS May Awareness Month. This concert will be one of the main events taking place in the month of May.
On the 20th of May, ALS Malta will be hosting some of the most renowned names in the Maltese music scene for the Beat it May ALS. The concert will feature the current hottest band Red Electrick, together with Malta Eurovision Song Contest winners Firelight and Amber, Planet Seed, and a huge party to follow by DJ Ziggy, supported by Mulholland.
The event will start at 20:15 and run until the early hours of the morning. It will be held at Aria Complex, San Gwann. The night will bring together artists from all music genres and will be guaranteed fun for people of all ages and tastes in music. Above all, the proceeds will be donated for a good cause. Tickets can be acquired from bit.ly/beatitmay, hotline 79209420, as well as various outlets including Porthuges, Antonio's Barber Shop, Brown's Pharmacy –  Qormi, Remax Excellence – Preluna, Rainbow Stationery, Times Gone By, and Ty's Bar – Siggiewi.
The link for the Beat it May concert promotional video can be found here:
For more info. visit:
http://alsmalta.org/61-red-electrick
https://www.facebook.com/events/829019637220774/