With just a few weeks left till songstress NADINE AXISA fills Hotel Phoenicia in Valletta with Frank Sinatra ballads, she tells Iggy Fenech about what she has in store for audiences at the American jazz club-like event and why supporting the research of RIDT is so important.
From the Mobile Dental Unit that now travels the length and breadth of our islands to bring dental healthcare to whole communities while compiling anonymous data about the nation's oral healthcare, to how aspirin could keep cancer at bay, the University of Malta's Research, Innovation and Development Trust (RIDT) has, over the years, supported and funded some of the most important research taking place in our country.
With so much that still needs to be done, however, RIDT is constantly looking for the support of organisations, charities and individuals to help further the on-going research in everything from breast cancer to eye disease, and ALS to the Maltese genomes. The supporters it has managed to gain over the past six years are impressive: The Malta Community Chest Fund, LifeCycle Challenge Malta, the ALS Malta Foundation, Science in the City, Teatru Unplugged, internationally-renowned violinist Carmine Lauri, and, now, one of Malta's best-known blues and jazz songstresses, Nadine Axisa.
Over two nights this Friday 23rd and Saturday 24th February, in fact, Nadine Axisa will be giving a new twist to the songs of legendary American crooner, Frank Sinatra. In an American jazz club-style setting, the Grand Ballroom of the newly-refurbished Hotel Phoenicia, Nadine – along with Dominic Galea on the piano, Joe Micallef on drums, Oliver Degabriele on Double bass, and Walter Vella on the saxophone – the event will bring art and research together in a beautiful spectacle of vocal chords, instruments and philanthropy.
Here, Nadine tells us more about what she has in store.
How are you preparing for your upcoming concert in aid of RIDT?
I am really excited about this concert, actually… I have the opportunity to interpret tunes from one of my all-time favourite artists in such a beautiful – and also historic –set-up, supported by four excellent musicians, all for a good cause! I couldn't think of anything better really. I am currently finalising the set list for the concert, scheduling rehearsal dates and learning more about Frank Sinatra. I believe that getting to know more about him will help me in communicating his music to the audience.
Why Frank Sinatra?
Wilfred Kenely [the CEO] and Sarah Spiteri [the campaign officer] from RIDT wanted to do something different and oriented towards jazz. So, I thought about the popular music of the 50s and 60s; melodies which I could relate to and tunes which are familiar and mainstream to the audience. And Sinatra came to mind first… The "Ol' Blue Eyes", a legend whose singing career was 60 years long! Sarah and Wilfred loved the proposal so it was taken on-board.
What can you tell us about the set list for the concert?
It has been quite hard to finalise the set list… The main challenge was to pick which songs to leave out! I've done my best to strike a balance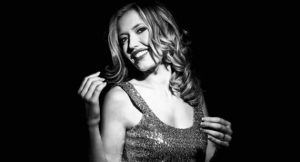 between the popular and less popular tunes, featuring songs from different points in his career, while also keeping in mind important collaborations he was involved in. While remaining faithful to the compositions, I will also be giving my own touch to the tunes to deliver that extra flavour all while, hopefully, remembering an artist so greatly admired by many.
What can audiences expect to experience while there?
The audience will be taken on a swinging journey into a selection of popular tunes by Frank Sinatra, in the stunning architecture of the Grand Ballroom of the Hotel Phoenicia Hotel. I believe the atmosphere of this unique venue is perfect to host such a performance, and can really complement the music that will be performed on the night. The general set-up will be emulating a club environment, with the audience sitting round candle-lit tables amid subdued general lighting.
Why do you think it's important to support medical research through the arts?
Art is one of the most important ways to reach out and communicate with the general public. To me, the most important link is to create awareness through art, and I am hopeful that awareness will lead to more financial support for the research RIDT support. Moreover, apart from enjoying the music, the aim behind this concert provides me with a purpose to give my best!
What do you have planned for once this concert is over?
I will be concentrating on continuing to develop the concept behind my second album; it's an exciting project which will involve some interesting collaborations, so stay tuned!
'My Way – Nadine Axisa Plays Tribute to Frank Sinatra' in Aid of RIDT will be on Friday 23rd and Saturday 24th February at the Hotel Phoenicia. Tickets cost €25 for the lower level and for €18 in the upper level, and can be purchased from www.teatrumanoel.com.mt. All proceeds go towards medical research.
This event is generously supported by Alberta Group, PT Matic Environmental Services, Karl Borg Events. Transient Ltd., Hotel Phoenicia and Teatru Manoel
This article first appeared on The Malta Independent on Sunday. Special thanks to David Lindsay.